Unique Place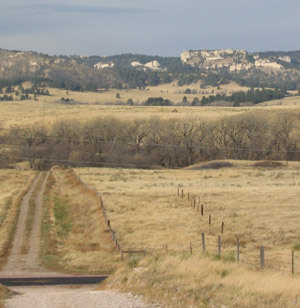 The Pine Ridge

Have you ever wanted to take a trip back in time? To go to a place where a cup of coffee costs a quarter, where you can leave your keys in the car when you run into the grocery store (where you can even leave the motor running). Do you want to find a place where the local saloon is more of a community center than a bar? To find a place where people wave at you when you drive down the street? Welcome to Harrison, Nebraska. Not a lot of industry here, not a lot of traffic - just a lot of cows.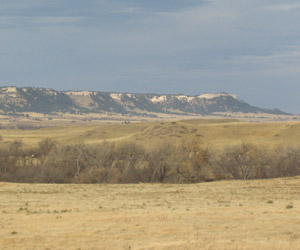 The Ranch

Located in the upper Northwest corner of Nebraska, Harrison is nine miles from the Wyoming border and 23 miles from the South Dakota border. Established in 1887, many of the values from that time survive today: the importance of family, harmony with neighbors and a genuine belief in "truth, justice and the American Way".

The move to Nebraska was like a whole new beginning for the Shalimar program. Horses that had been used to 30 acre pastures were now forced to function in 1000 acre pastures with much less supervision. Horses that had been in the show ring now had completely new jobs. More climate extremes, wind, cold, snow, and long working days. After a period of adjustment, the horses thrived. They became tough but never lost the wonderful disposition of the Shalimar horse.

Time moved on and with the lost of his daughter Trudy in 1985 and with failing health Bill lost the fire that had made him one of the most important Arabian breeders in the United States. We hope to return Shalimar to the place it occupied in the Arabian world not so long ago. I leave you with the words of Doc Munson, "A Shalimar Horse will get you there and it will always get you Back."